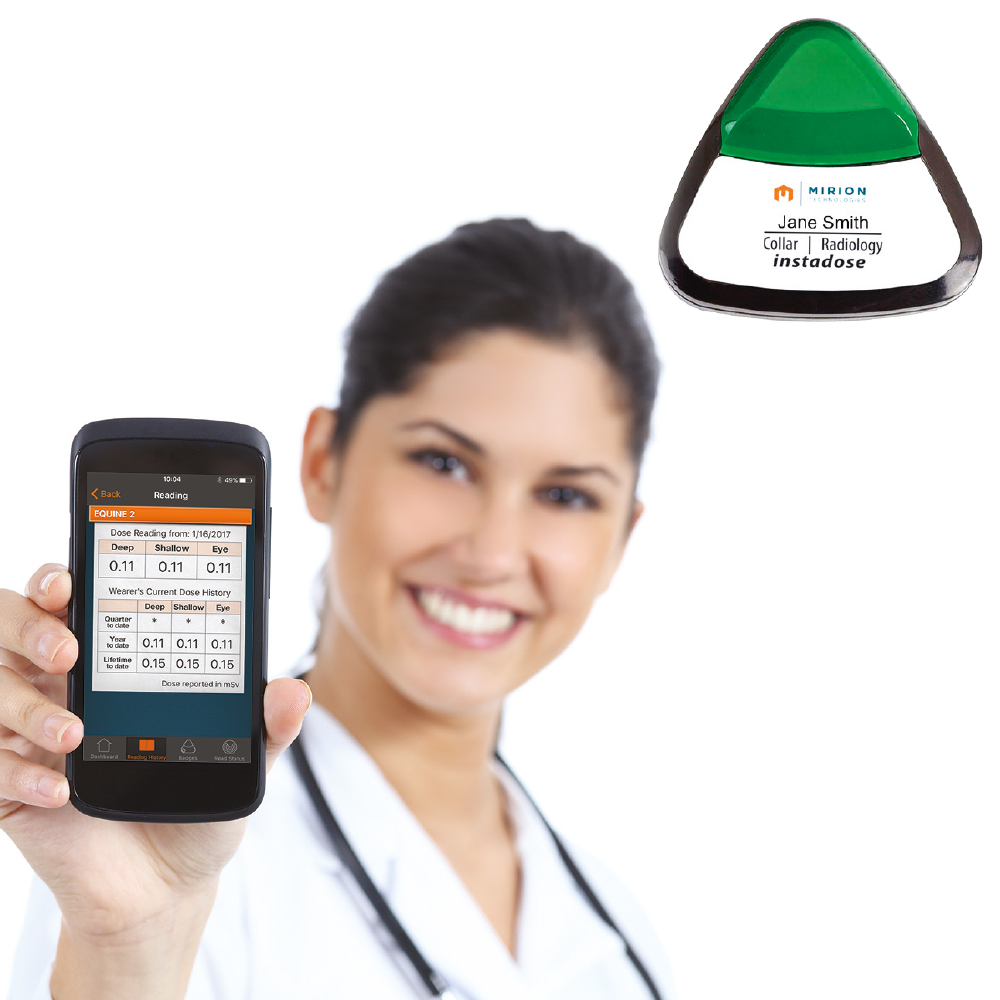 Mirion Technologies Dosimetry Services has over 44 years of dosimetry experience and provides the most technological advanced dosimeters on the market. The services they provide are accredited by the Health and Safety Executive.
J.A.K Marketing is the UK distributor of the Genesis TLD, Instadose and Instadose+
What is the difference?
GENESIS TLD
: This method of dosimetry is a traditional method of a small light weight badge. The service requires badge collection and return for quarterly exposure reports.
INSTADOSE
: This service provides an instant read-out when connected to any computer with internet access and a USB connection. Available for £45 per badge, per year.
INSTADOSE+
: This dosimeter takes the technology one step further and utilises Bluetooth technology to wirelessly transmit realtime dose data to your smart device. Available for £30 per badge, per year.
Dosimetry Badge Order Form
Please note you will NOT see this in your basket, or be required to go through the check out for this product. By submitting the order form below you are placing the order.